The Discovery X-Games is a family-friendly, fun event for all ages, run by Discovery School. Teams of 2-6 people work together to complete as many of the 25 activity stations around the school as they can. It is
not
a competition and everyone who enters earns an entry into the fantastic prize draws, drawn at the end of the day. The activities are varied, from physical to mental, and even edible challenges so there really is something for everyone!
The activity stations and food court will be operating between 11am & 3pm. You can turn up any time and complete as many of the activities as you like.
The X-Games is open to EVERYONE, not just Discovery School families. Entry costs $10 per person, with a maximum of $50 per team. You can register your team
online
or at the school office.
Teams of 2-6 people
25 activity stations
Lots of PRIZES to be won
Food & drink
Something for EVERYONE!
2015 X-Games feedback: "Thanks heaps to the team that put together the day... Fun, entertaining, some challenges and hopeful some money raised!" - David
Powered by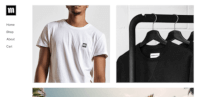 Create your own unique website with customizable templates.