The Discovery X-Games is the ever-growing family day out that puts the fun back in fundraising!
Discovery School proudly welcomes the wider community to join us for a day of teamwork, food and lots of laughs.
We look forward to seeing you, all your family and friends on Sunday the 31st of March, 11am-3pm.
It's going to be totally EPIC!
2015 X-Games feedback: "Can't wait for the next one. Well done to all of the organisers and sponsors. You pulled off an amazing event!!" - Lisa
Powered by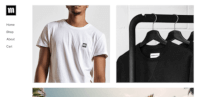 Create your own unique website with customizable templates.